Call for Presentations - 45th Annual Operators Seminar
posted on Nov 20 2019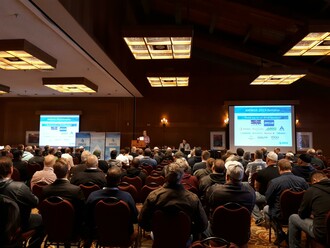 45th Annual Operators Seminar March 9-13, 2020,
Banff, AB
Do you have an interesting topic, technology or project that you want to share with other water industry professionals?
The Call for Presentations for the 2020 Operator's Seminar is open!
The submission deadline is December 13th, 2019. Click on the following links for:
ATTENTION OPERATORS:
The 2020 Seminar Committee is offering operators the following incentives for presenting at the Seminar:
Complimentary seminar registration (including banquet ticket)
$300 honorarium (to offset travel/ accommodation expenses - limit one per seminar)
One (1.0) additional CEU (two operators max per session @ one CEU each)
Successful applicants will receive the honorarium and CEU credit following the Seminar.
Submit your presentation today!