45th Annual Operators Seminar, March 9-13, 2020
posted on Dec 2 2019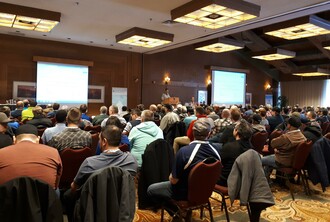 Join us in Banff for dynamic networking and educational opportunities! Seminar registrations are accepted online until March 4, 2020. Anyone who has not been confirmed as registered by March 4th will need to register onsite for an additional $50 fee.

The Operator's Seminar Committee is creating an event that will deliver solid learning and networking value to all attendees, including: operators, supervisors, managers, system owners, suppliers, contractors, consultants and government officials.
Click on the following links for more information and to register:
A full technical program will be available in early 2020.